Customize A Paper Shoot Camera For Your Brand
What Is A Paper Shoot Camera?
The Paper Shoot Camera is designed for those who value simplicity, eco-friendliness and personal style. With no display screen and just one button to turn the camera on and take photos, it's a great option for anyone, regardless of their level of photography experience. The camera saves photos directly to an SD storage card, so you can easily transfer your images to a computer or other device.
The outer case made of stone paper, which is a durable and environmentally friendly material, can be customized with any design of your choice, allowing you to make your camera truly your own.
Additionally, the camera comes with built-in filters such as color, black and white, sepia, and blue tint and has the option to expand its capabilities with unique accessories like a video speed hand crank and different function cards that allow for various photo effects .
This makes the Paper Shoot Camera a fun and customizable option for capturing your memories and experiences.
Customized Product For Your Unique Brand
The Paper Shoot camera is more than just a device - it's an opportunity for brands to truly showcase their unique style and personality. With a wide range of customization options, from the camera design to the technology itself, the Paper Shoot camera is a one-of-a-kind product that will leave a lasting impression.
The sleek and modern design of the Paper Shoot camera makes it the perfect choice for a client gift, customer gift, or promotional item. This camera is not just another generic item with a logo, it's a statement piece that will have your customers talking. Whether used as a fun corporate giveaway or a thoughtful gesture to show appreciation, the Paper Shoot camera is a memorable and enjoyable way to make your business stand out.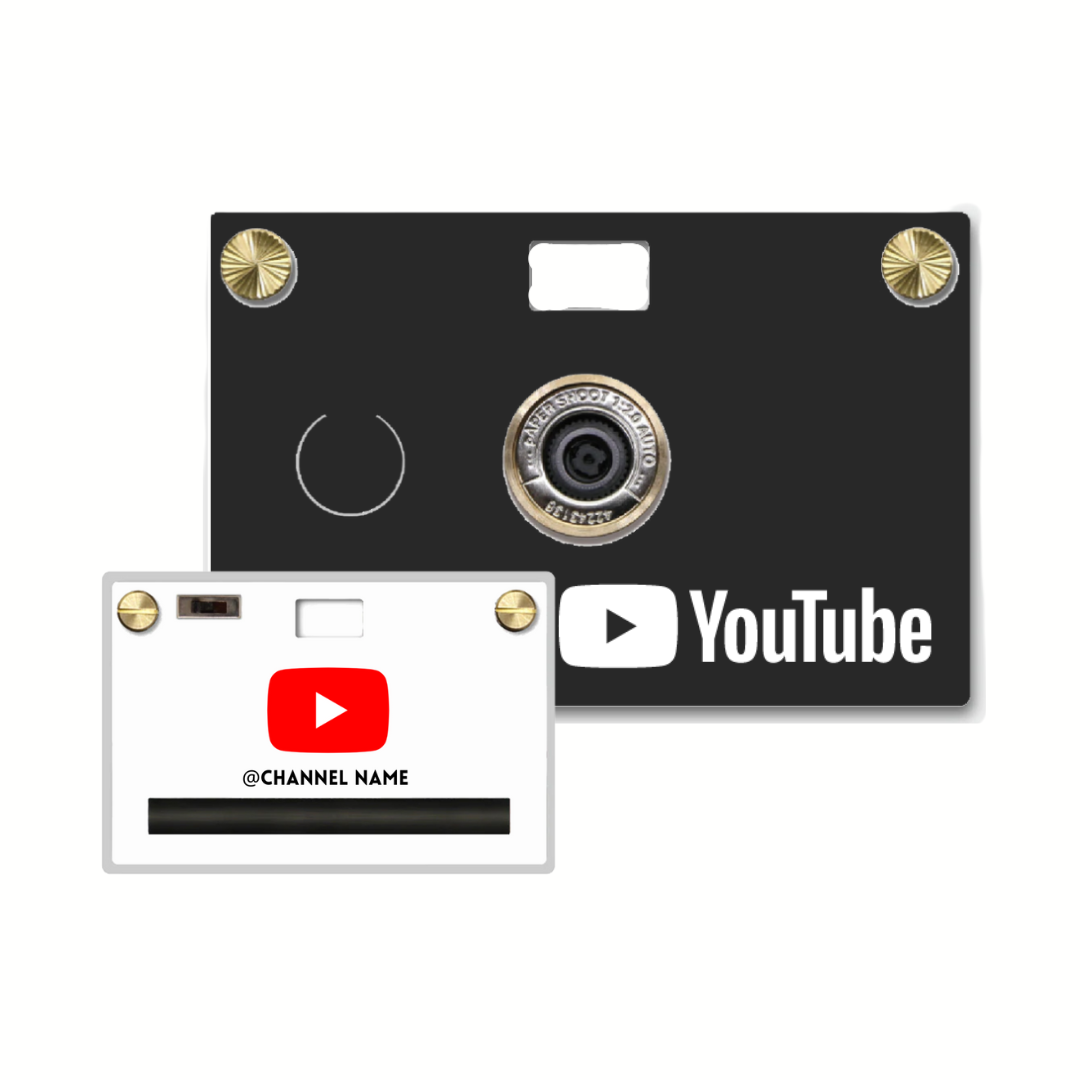 YouTube
YouTube Taiwan gifted their top creators in each category a Paper Shoot Camera. Each creator had their channel name printed on the back of their camera for a completely customized camera.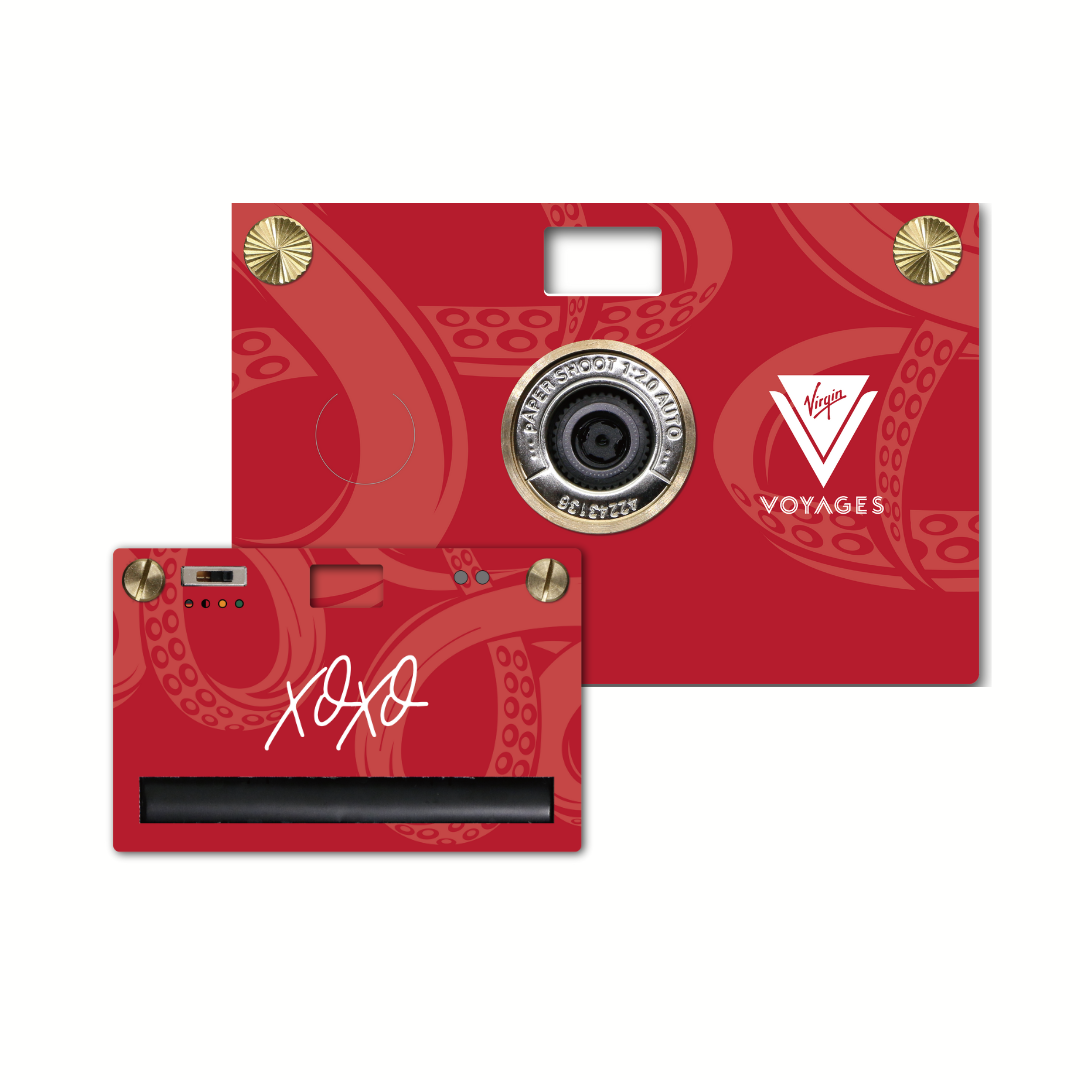 Virgin Voyages
Virgin Voyages designed a custom Paper Shoot Camera for Richard Branson's birthday event on one of their cruise ships. Guests were given the camera to take pictures throughout the event & their cruise.
Customize Your Own Paper Shoot Camera Today